WELCOME TO TENSAS RIVER NATIONAL WILDLIFE REFUGE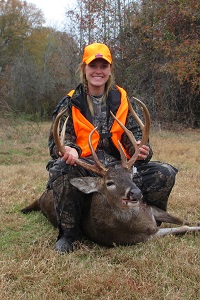 ATTENTION: The lottery period for quota deer hunts will open on Tuesday, August 1, 2023. The lottery will remain open through Saturday, September 30, 2023. The drawing will take place the week of, October 2, 2023 and hunters will be notified of their drawing status by Saturday, October 14, 2023.
Thank you for visiting Tensas River NWR's new permit page! Please see the information below and the Questions page to explain the new process!
USFWS - Notices
The following forms are utilized for hunt permitting and are authorized under OMB Control. No. 1018-0140, Expiration Date 07/31/2021: FWS Form 3- 2354
ALL Refuge Hunters and Fishermen:
Please follow the directions below and read through all of the steps, regardless of which hunting and/or fishing activities you enjoy on the refuge.
Step 1: iSportsman Account Creation
EVERYONE purchasing permits or applying for lottery hunts must create their own individual iSportsman account. If you are a new user, please create your account using the New User tab above. PLEASE DO NOT CREATE A NEW ACCOUNT IF YOU APPLIED FOR A HUNT OR PURCHASED A PERMIT LAST YEAR!
Did you forget your Username? Click Here
Did you forget your Password? Click Here
We realize that having to create an account is an additional step for our users, but these accounts will enable you to track your application status, permits, and purchasing without having to use complicated confirmation numbers and will simplify your life in the long run!
Step 2: Decide Which Permit(s) You Need
I intend to participate in ANY hunting or fishing seasons on the Refuge.Go to Step 3: Annual Public Use Permits.
I intend to ONLY participating in 2023 Lottery Deer Hunt Application? Go to Step 4 Lottery Deer Hunt Applications and Permits.
Step 3: Annual Public Use Permits
An Annual Public Use Permit is REQUIRED FOR EVERYONE participating in any hunting or fishing season on the refuge. Please click on the "Annual Public Use Permit" tab above for more detailed information. Permit cost is $20.00 per person. This permit allows users to participate in all refuge hunts (except Quota Modern Firearms Deer Hunts) and other permissible activities, such as ATV use on designated trails, and acknowledges your understanding and accordance with rules and regulations found in our annual Hunting and Fishing Regulations brochure. You will no longer need to purchase a separate ATV permit/sticker.
If you plan on applying for lottery deer hunts, you may apply any time between Tuesday, August 1st and Saturday, September 30th. Please see below for more information on applying for and participating in our lottery modern firearm deer hunts.
Step 4: Lottery Deer Hunt Applications and Permits
The application period for lottery deer hunts will open Tuesday, August 1st and run through Saturday, September 30th. Please click on the "Lottery Hunts" tab above or by clicking the "Acquire Permits" button on your account home screen. There is no fee or required permit to apply. If drawn for the hunt, you will then have to purchase a $20 Annual Public Use Permit in order to retrieve your lottery hunt permit (if you have not already purchased this permit for another hunting/fishing season). This Annual Public Use Permit will also cover your ATV use in accordance with rules and regulations. You will no longer need to purchase a separate atv sticker/permit. If you are planning on applying as a group of up to 5 people, please FOLLOW THE INSTRUCTIONS FOUND HERE.
Tensas River NWR
2312 Quebec Road
Tallulah, LA 71282
(318) 574-2664 ext 107 or 108